Open the wrapped package once inside Disney's California Adventure and YOU'RE OFF!
Who doesn't love a theme park? Sometimes, though, overly repeated visits or very long lines can lessen the overall fun...but not anymore. What if you had an adventure to complete INSIDE the park creating a WHOLE NEW experience? What if you had an adventurous task to complete in the queue line BEFORE you boarded your ride? Here you'll find a growing list of exciting adventures to be completed within your favorite US theme parks!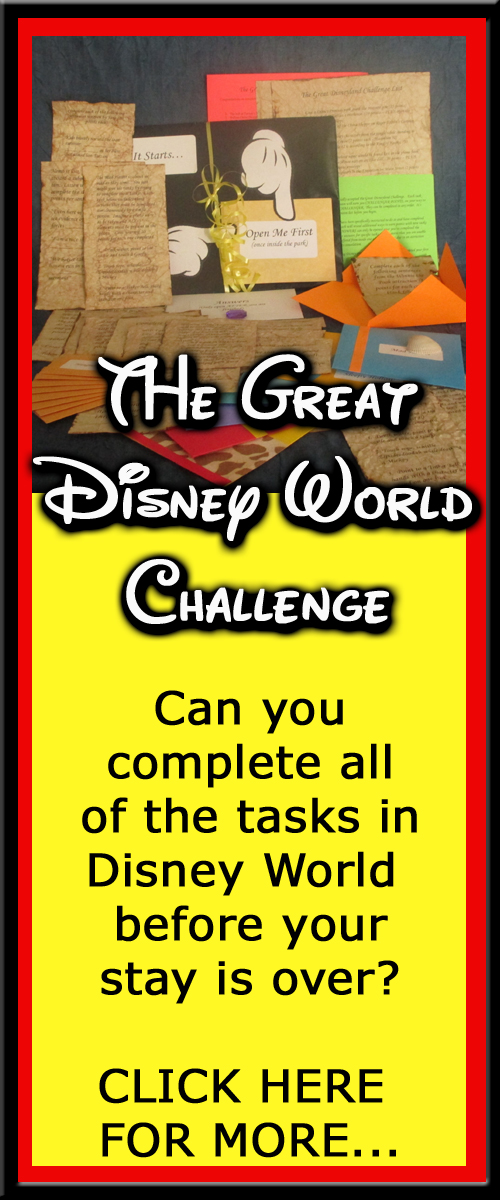 Giant Scavenger hunt INSIDE the
Magic Kingdom!